Introduction to Layers
A layer usually refers to:
A container that groups data together, e.g. your imported location data from a .csv file;
An shape such as a circle or polygon drawn on the map, or;
An individual location, if the there is only one location in the layer.
All of the data on a map must be associated with a layer. Layers are displayed in the "Layer List" in the left control panel: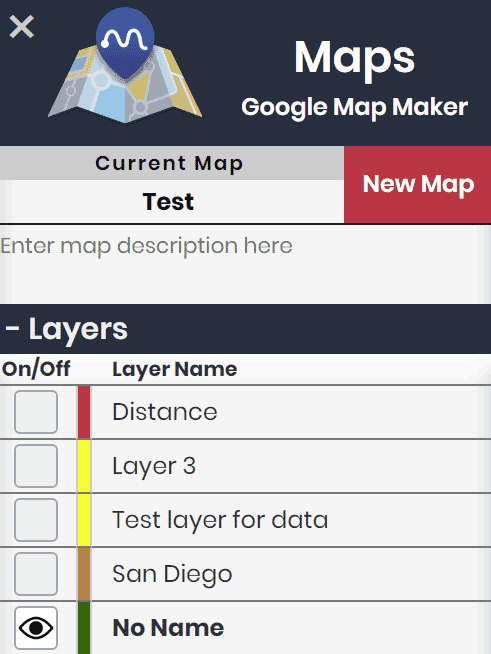 You can toggle a layer ON or OFF to show/hide the layer's data on the maps. Each layer can be toggled independently, allowing you to quickly manipulate the data being represented on the current map.
For example, if you are using maps to visualize the geographic locations of your customers, using a different layer for each country will allow you to quickly change which country data is on the map.