Deleting a Map
To delete a map, please follow the steps below.
Pro accounts can store an unlimited number of maps. If you have a free account and you are receiving a notice regarding map limits, deleting an existing map will bring you back below your plan limit, thus allowing you to create a new map.
Important Notes About Deleting Maps:
Deleted maps will be permanently deleted and cannot be later retrieved.
Deleting a map does not delete the layers on the map. Layers must be deleted separately.
---
Step 1: Click on the "Maps" link in the top navigation: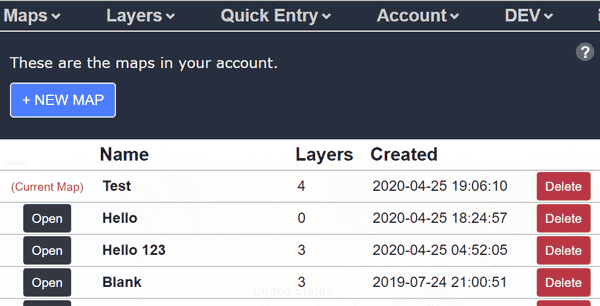 Step 2: Click the "Delete" button for the map you wish to delete, and you will be prompted with a confirmation: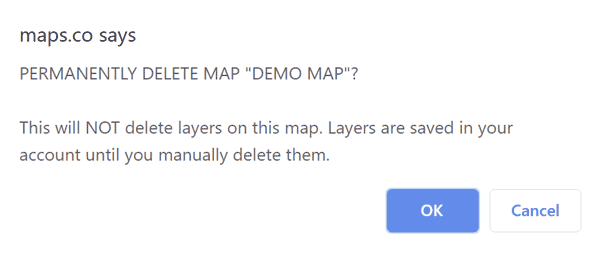 Step 3: Click "OK" to confirm and delete the map
If the map you are deleting is the current map loaded in the Map Maker, the page will refresh and one of your previous maps will load. If you just deleted the last map in your account then a new blank map will be created so that you can continue working on a blank map.